Welcome to the official website of Church Aston Parish Council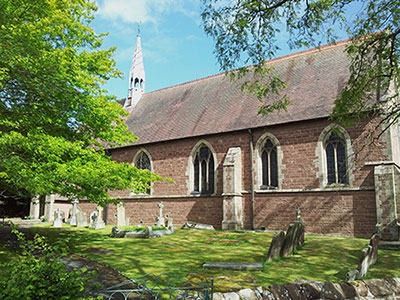 John Atkins
A minutes silence was held at the PC meeting on 9th May in memory of former Cllr John Atkins who died recently. Tributes were led by Cllr Brian Richards who recalled that John had been a popular, hard-working and loyal servant of the community for 15 years.
Parish Council Meeting(s)
Next meeting: 7.40 pm Monday 6th June 2022 in St. Andrew's Church Hall. For further information email: churchaston@gmail.com
Vacant Jobs: Clerk and RFO
CAPC are looking to appoint a suitably qualified and experienced person to fill the role of Clerk and RFO. Full job advert, details of the JD/PS and an application form available here. Closing date: 20th May 2022
Latest Newsletter: Newsletter (Edition 12 - April 2022)
Introducing Church Aston Parish
Church Aston is a charming semi-rural village located adjacent and to the south of Newport, in the unitary borough of Telford & Wrekin, in the county of Shropshire. A population of 1,354 was recorded by the 2011 census.
In the heart of Church Aston village is the Parish Church of St. Andrew, alongside well-used community facilities in the Church Hall and the Village Hall. A recently refurbished outdoor play area is located off Wallshead Way and is popular amongst young families and children particularly during the summer months.
Church Aston Parish extends well beyond its village boundaries taking in the hamlet communities of Brockton, Cheswell, Longford, and Vauxhall overall covering an area of 726 hectares. Just to the north of the village stands Church Aston Hill providing extensive views to the west across the Weald Moors and to the northwest towards Longford Hall.
There are numerous public rights of way and permissive routes linking the village to the surrounding countryside and to neighbouring villages.
Recent census information shows that 65.5% of 16 to 74 year olds are economically active. 23% of the population are 15 years or younger, 43% are aged 30 to 65 years, and just over 12% are 65 years or older.
Nine in ten homes are owner-occupied with the balance either social or privately rented. One in six people living in the parish have a long-term limiting health condition, and around 11% of households do not have access to a car emphasising the continued importance of reliable and regular bus services.